Follow us on Facebook at Nyanza Guest Cottages, Riding Stables and Farm yard <![if !vml]>

<![endif]> or Nyanza Stables (for our horsey news only) <![if !vml]>

<![endif]>
---
AROUND AND ABOUT NYANZA: PLACES TO VISIT AND THINGS TO DO

Swaziland has some important traditional ceremonies during the year such as Incwala and the Reed Dance. These open to the public at selected times and are a unique and interesting
view of another culture and way of life.
There are also other well known events such as the Bushfire Festival, the Sibebe Survivor and the Imvelo Mountain bike race. We are lucky to be located centrally and so are just a short drive from most of these events. Dates and info about them are to be found on the Swaziland Tourism Authority website well as programmed events, there are many interesting places to visit and exciting things to do every day around Nyanza.
CRAFTS AND CURIOS
For those who enjoy the curio and craft shops, Swazi Candles are only 2.5 km away where you can watch them making their unique and individual candles. At their centre there are other interesting shops to visit. These include Baobab Batik where you can see how the beautiful batiks are designed and created and Inqaba Crafts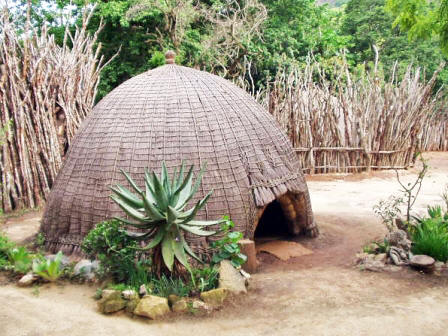 woodcarvers who are adjacent to them.
Gone Rural for traditional handicrafts and beautiful grass mats and baskets is 5 minutes away.
Mantenga Craft Centre is 10 minutes away and has assorted art and craft shops.
In Ezulwini there are various roadside craft shops, small stalls run by local traders who offer a variety of quality local products.
Guava Gallery and Yebo Art & Design are just a little further on from Mantenga Craft. There you can find a wide selection of jewellery and also a contemporary art gallery & training centre where they feature monthly exhibitions by local artists. There are gifts for sale created by local artists like hand printed cloth, quirky T-shirts, prints and small sculptures.
In Manzini and Mbabane there are the old traditional markets to explore. You can pick fresh produce, have a Swazi dress made, find herbal medicines, buy colourful batiks, woodcarvings and watch jewellery making. Manzini market has crafts of all kinds and is always worth a visit, especially on a Thursday when people come from far and wide to exhibit their produce.
For those who would enjoy a sightseeing trip, Ngwenya Glass is well worth the 40 minute drive. It is also an easy stop on your way to or from the Oshoek/Ngwenya border and not far out of the way for those going through Piggs Peak and Jeppes Reef/Matsamo. Here you may watch the Swazi glass blowers creating their unique products and visit some of the other wares on display in their Craft Centre. This sells a wide range of African handicrafts and even traditional rocking horses that have been handmade on the premises.
There is a play park for children and you can enjoy a meal or a snack in their coffee shop overlooking the indigenous garden.
---
WALKING, HIKING, AND

MOUNTAIN CLIMBING
Swaziland is one of the most picturesque destinations in Africa. There are many beautiful hiking trails through diverse scenery. From the slopes and mountain tops of Swaziland's sweeping ranges you can experience our famous panoramic views and clean fresh air.
One of our well known hiking trails is up t

he dramatic Sibebe Rock, about 10 km from Mbabane. It is the world's largest exposed granite dome and
second biggest rock after Uluru (Ayers Rock) in Australia. Although it is not an easy hike it is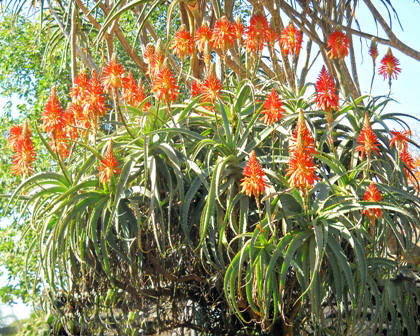 well worth it. Once you reach the top Sibebe offers peace and solitude while you enjoy the enormity, tranquility and beauty of it all. From the top there are some stunning vistas far across the Manzini region all the way to the Lubombo mountains in the east as well as unique plant, animal and bird life.
You can choose from Highveld mountains to Lowveld bushveld and walk through the open countryside or a game reserve. Several of our game reserves allow hiking or mountain biking and what better way to enjoy the country and the wildlife!
---
GAME RESERVES
In our game parks visitors have the chance to view our indigenous fauna and flora at close range with fantastic photographic opportunities.
There are several game reserves including Mlilwane, which is only 10 minutes away. It has a quiet and peaceful Rest Camp and their restaurant overlooks a water hole. Here you can watch the hippos as they are fed in the afternoons; a favourite for families! They also offer walking trails and mountain biking through the park.
Then there is Malolotja which has Highveld hiking through stunning countryside; Hlane Royal National Park has the big five; Mhkaya many endangered species; Nisela Safaris often have tame lions to visit and Mlawula, Mbuluzi and others are all within an hour to an hour and a half from us.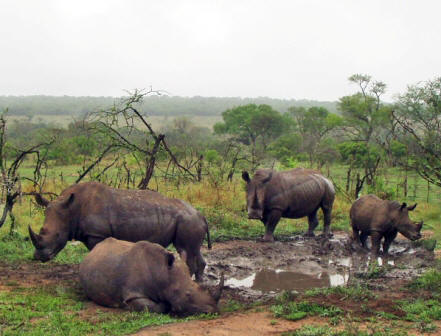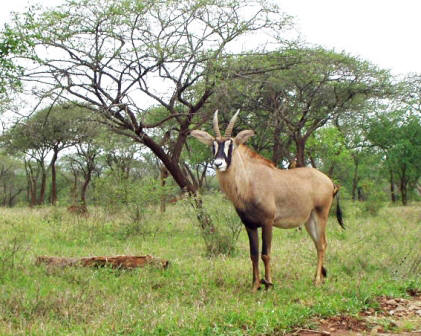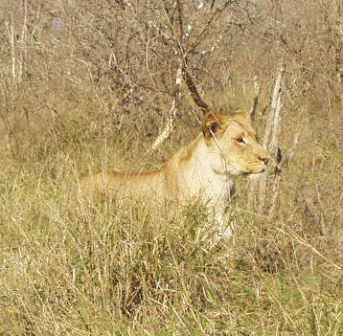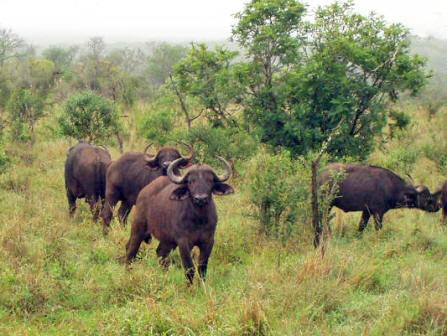 ---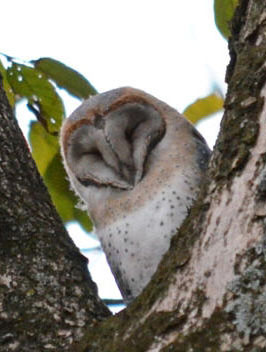 BIRD WATCHING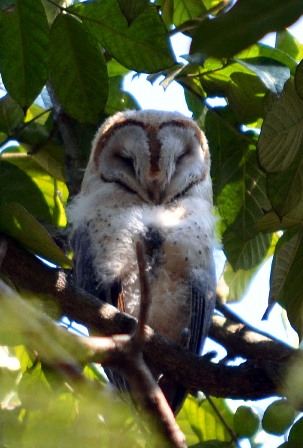 One of the premier Swaziland attractions is bird watching, as the country is known for its vast assortment of feathered species. More than 500 species have been identified in our small country, making it a paradise for bird-watching enthusiasts.
We have a wide variety of different habitats all within easy drive from us, which give you the opportunity to enjoy so many different species. You can visit a different habitat and all its various related species every day of your holiday.
Here on the farm itself we have many different species living and nesting here. We even have our own pair of Barn Owls who frequently return to breed here on the farm, help with our rodent control and give us the pleasure of watching the progress of their babies!
---
SWAZI CULTURE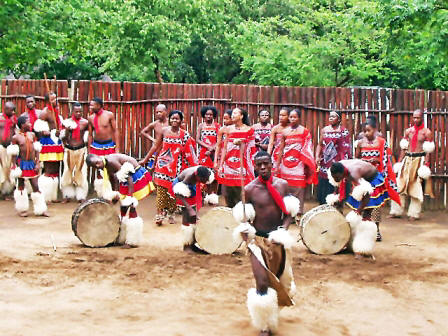 Lobamba, which has been the spiritual capital of the Swazi Nation for around 150 years, is ten minutes drive from us on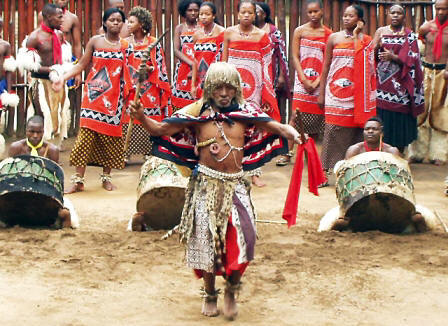 the way to Ezulwini and the Cultural village. It is the site of the impressive House of Parliament and next door is King Sobhuza II monument, the National Museum and the Somhlolo National Stadium.
The Cultural Village nearby provides an insight into Swazi traditional lifestyle. It is a living museum of old traditions and represents a classical Swazi lifestyle during the 1850's. It is a display of Swazi cultural heritage, including language, customs and practices, rituals, dance, music, folklore, arts and crafts. Their traditional Sibhaca dancing is a daily attraction.
---
ADVENTURE SPORTS
Swaziland has many adventure sports available for those who are looking for excitement. There is white water rafting, abseiling, kloof jumping, adventure caving, quad trails, mountain biking, wildlife safaris, aerial canopy tours and much more. All of these as well as cultural tours can be easily arranged through our local tour operators.
---
BOTANICAL GARDENS
Summerfield Botanical Gardens, a five minute drive away, have beautiful gardens to enjoy and an elegant restaurant where you can eat out.
---
GOLF
There are a number of golf courses set in beautiful surroundings in Swaziland. The Royal Swazi is ten minutes away and Mhlambanyatsi and Nkonyeni half an hour from us. Mbabane Club has a golf course and there are also courses at Big Bend, Manzini, and Tshaneni. You could play at a different course each day of your holiday!
---
CUDDLE PUDDLE
The Swazi Spa Health and Beauty Studio just down the road in Ezulwini has a large swimming pool known as The Cuddle Puddle. It is filled with natural warm mineral waters which are known for their therapeutic properties.
---
CASINOS
For those who like to gamble and enjoy the excitement of the casino, we have two Casinos close by in the Ezulwini Valley; The Royal Swazi Sun Casino and The Happy Valley Casino. There is a third Casino in Piggs Peak, about an hours drive from us.
---
CINEMAS
The Movie Zone at The Gables Shopping Centre in Ezulwini has four cinemas for those who would like to take in the latest movies... there is usually at least one child's movie showing as well for the younger ones.
---
EATING OUT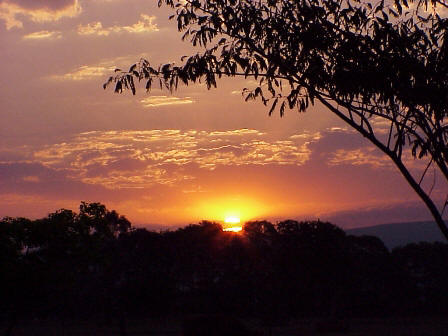 There are a wide variety of restaurants and foods available in Swaziland catering for every taste. They range from those with delicious local fare or exotic foods to more common western offerings. Many cater for families with children.
Malandelas Country Restaurant is only five minutes drive from us for lunch or dinner and is a favourite for our visiting families. You can choose to sit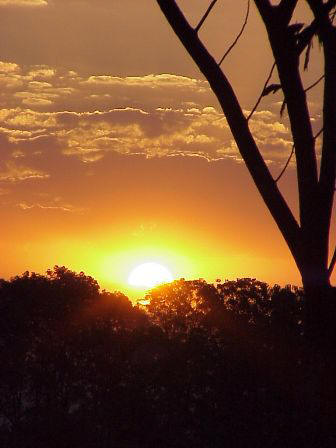 inside or outside where you can admire the beautiful view in front of you. There is plenty of space for the children to play while you relax.
Sambane at Swazi Candles is even closer for a daytime snack. Ezulwini and Matsapa between them have a wide variety of places to eat at, from fast foods to cordon bleu, and are within ten minutes of us.
Of course the best way to eat if staying at Nyanza is an evening braai (barbecue) on the veranda of your cottage, watching the sun go down over the mountains!
---
Welcome to Nyanza Farm.htm / Why Stay at Nyanza.htm / Nyanza Guest Cottages.htm / Nyanza Family Lodge.htm / Around Nyanza Places to visit and things to do.htm / Nyanza and Swaziland General information.htm / Our farmyard animals and visiting children.htm / Our Dogs and Cats.htm / Latest Additions.htm / Nyanza Ethos and a few of our past rescue cases.htm / Nyanza and the Community.htm / Nyanza Jersey Dairy.htm / Our Riding School.htm / Meet our Horses.htm / Nyanza and Equestrian Competitions.htm / Our Stable Management and Liveries.htm / Contact Us.htm
---