Follow us on Facebook at Nyanza Guest Cottages, Riding Stables and Farm yard <![if !vml]>

<![endif]> or Nyanza Stables (for our horsey news only) <![if !vml]>

<![endif]>
---
NYANZA AND EQUESTRIAN COMPETITIONS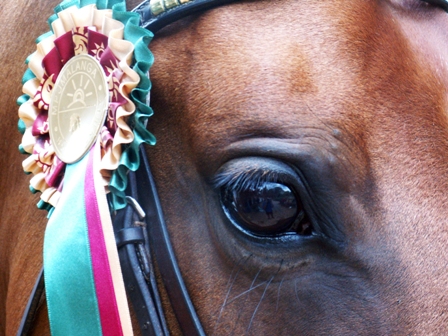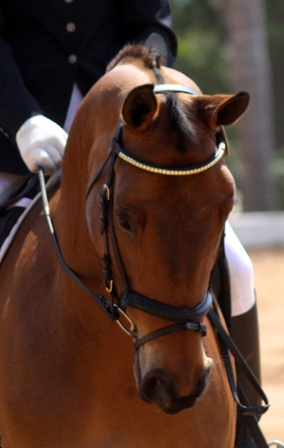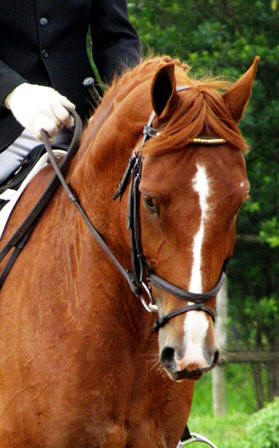 Over the years we have been privileged to have known and dealt with some wonderful horses. Some of them are still with us and others sadly departed or retired. As can be seen from the photographs throughout our website they have all given us and our riders happy times, wonderful experiences and great results.
At the moment we have an exceptional group of quality horses competing. We are very proud of both them and our pupils.
Our riders have the opportunity to participate in both our internal training shows and large competitions at external venues, both in Swaziland and over the border.
---
Internal Training Shows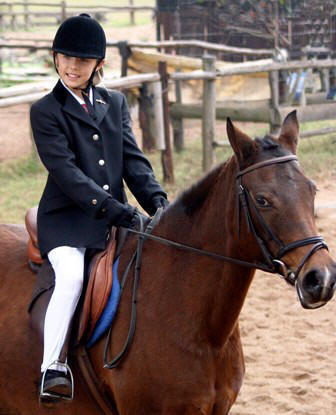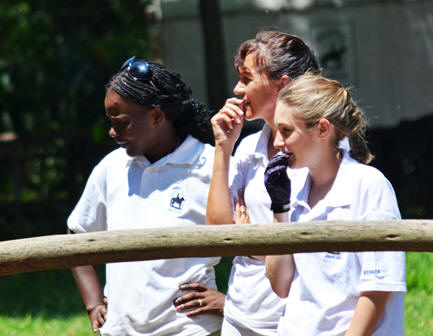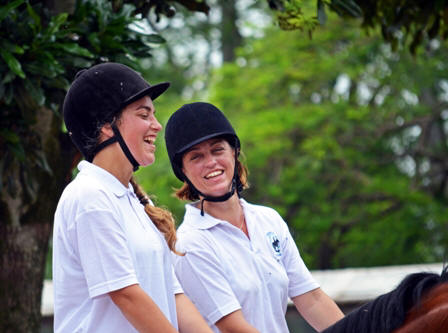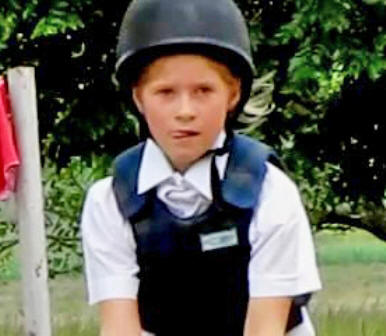 Here at Nyanza we hold regular dressage and show jumping training shows which are geared especially towards bringing on our new riders and horses. These shows allow new riders and horses to conquer some of the show nerves while at home with their friends.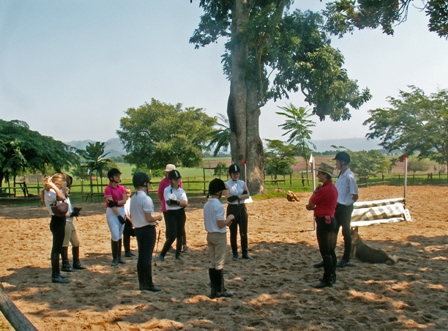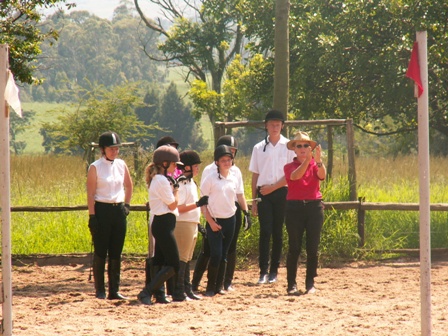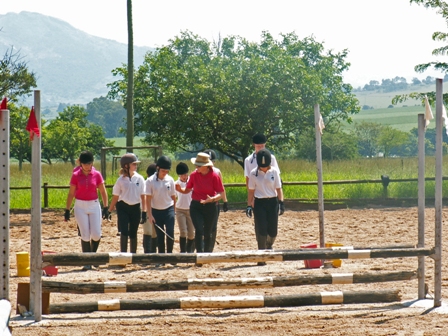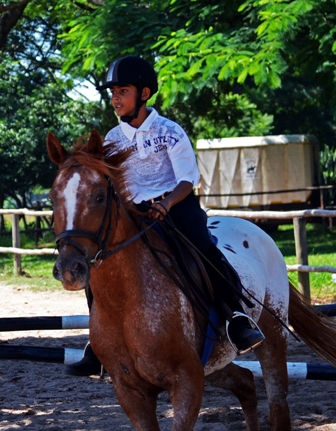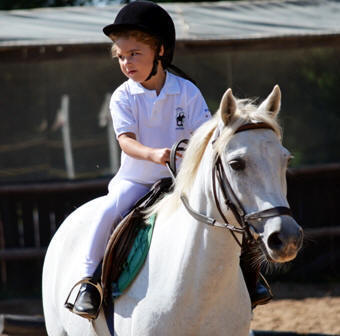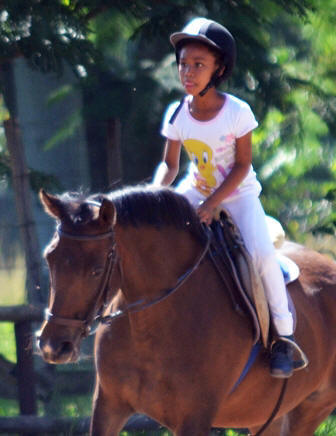 They also serve to give the more experienced partnerships a chance to brush up on problem areas or refine their skill. As Ann is a qualified judge it is a wonderful opportunity for riders to be correctly judged and learn a great deal from the experience while still in the 'comfort zone' of home.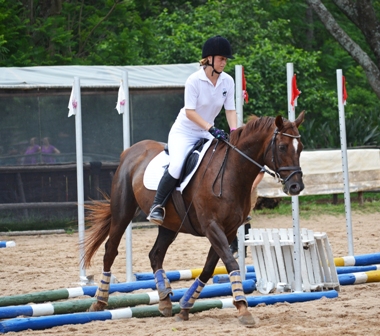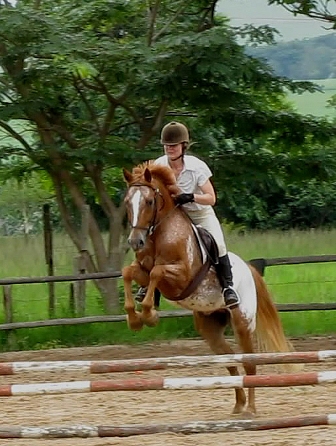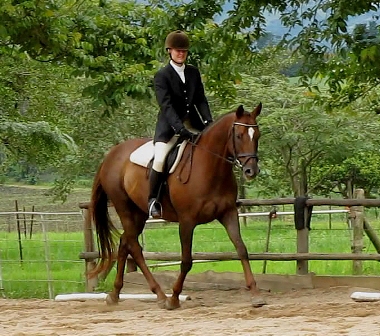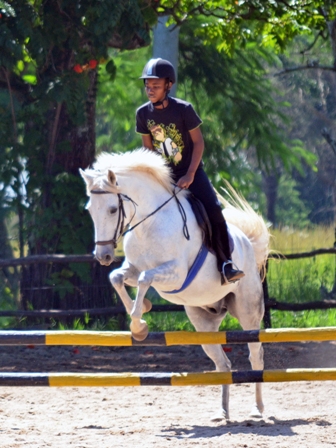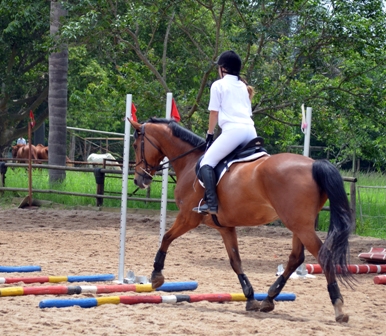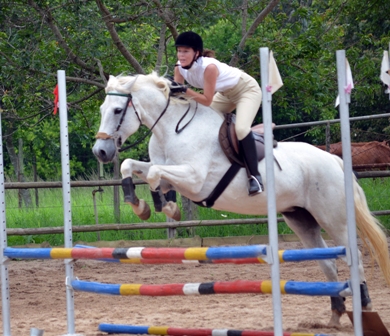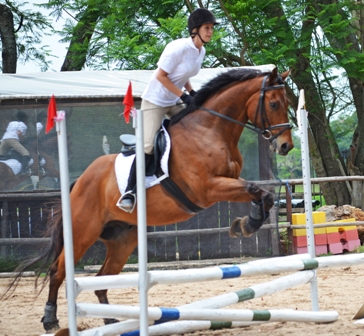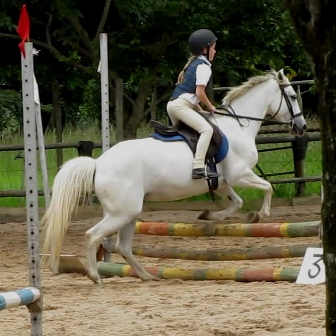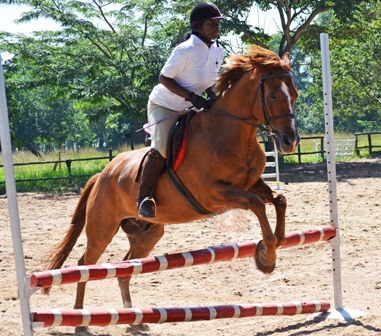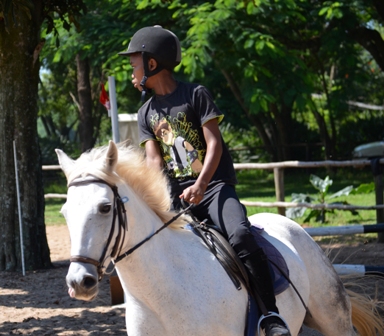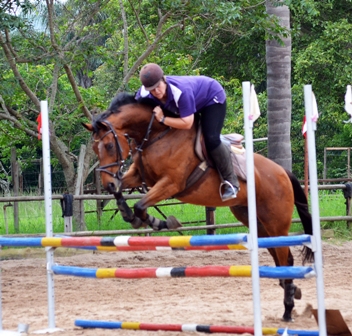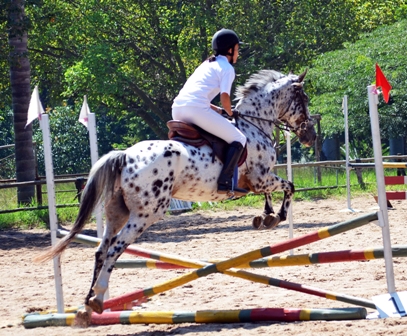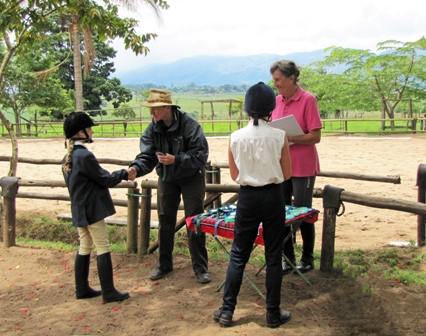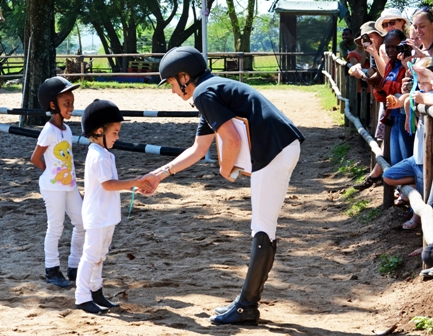 ---
External Shows
Once our riders have reached a certain level of expertise they are encouraged to compete in external shows.
We are lucky to have Swazi Lizkhar Stud within easy reach where as well as training and graded competitions several prestigious shows are held every year. These usually include the FEI competitions; the World Dressage Challenge, the Show Jumping Challenge and the Gauntlet. There are also other large events held at this venue, such as the Swazi Lizkhar/Mpumalanga Super Series.
Riders from South Africa and even Botswana and Namibia sometimes come through for some of the Swaziland competitions so our competitors can get exposure to other competitive riders without having to travel far.
Show venues at Badplaas, Nelspruit and White River are within easy travelling distance and some of our riders also go as far afield as Gauteng and Natal.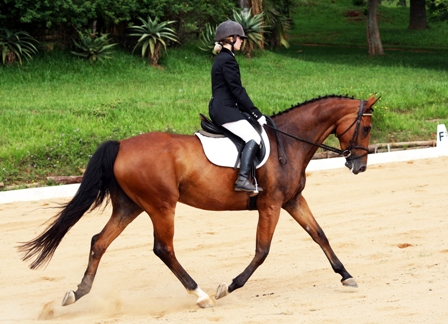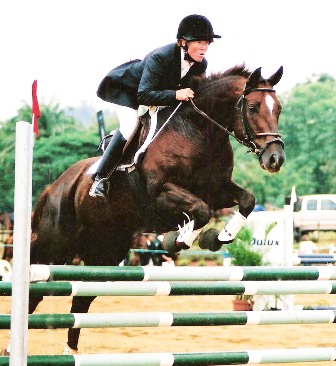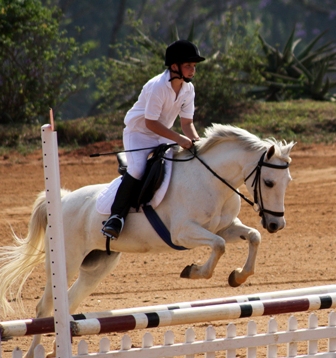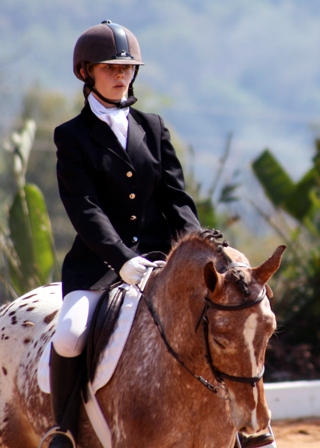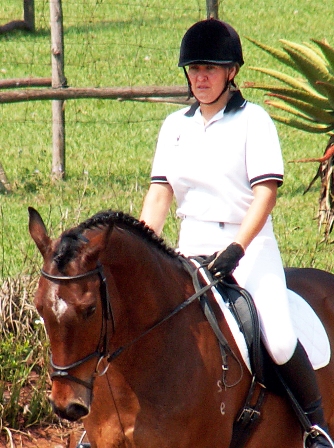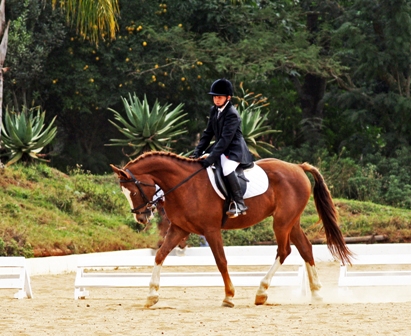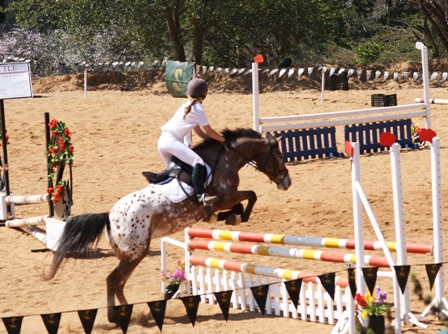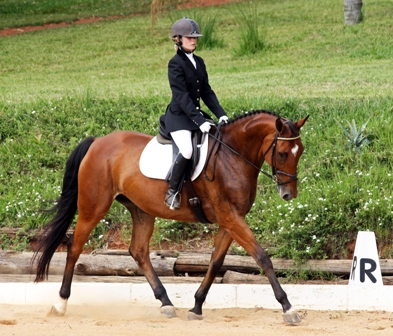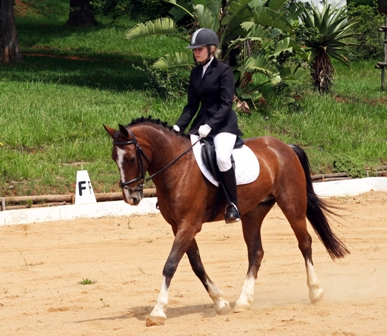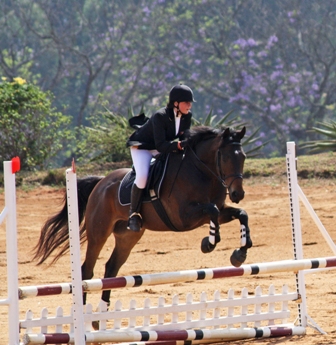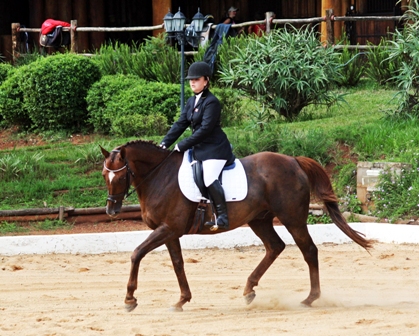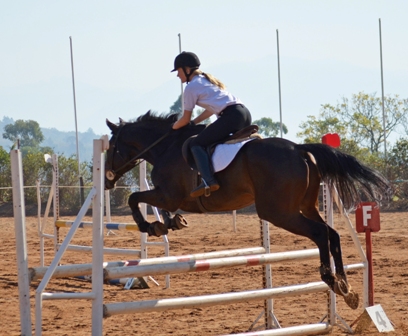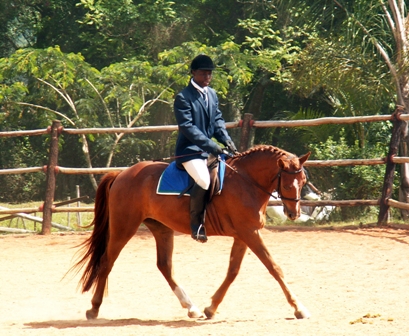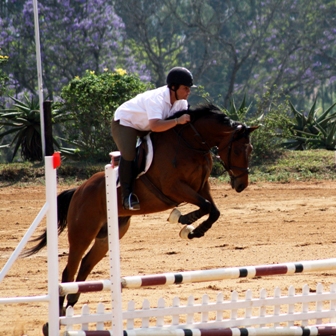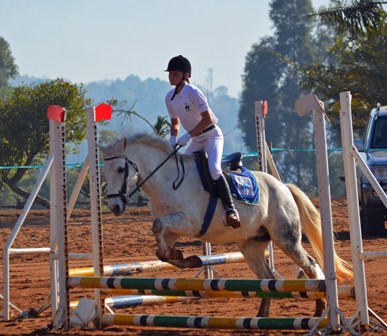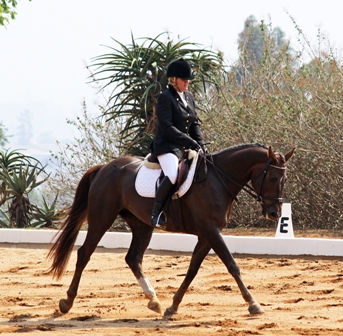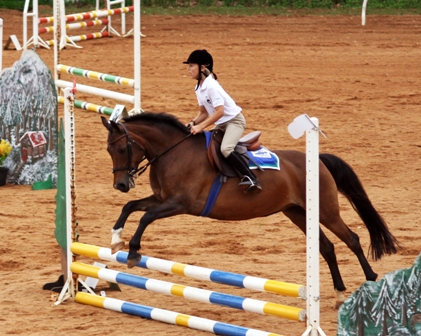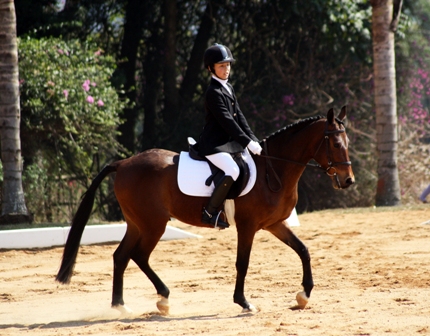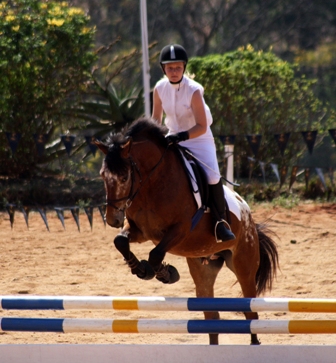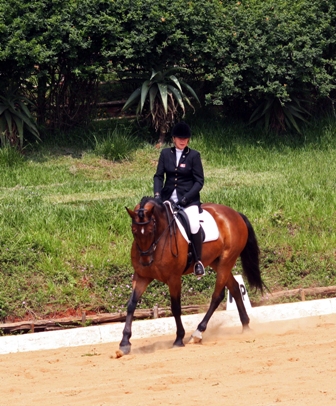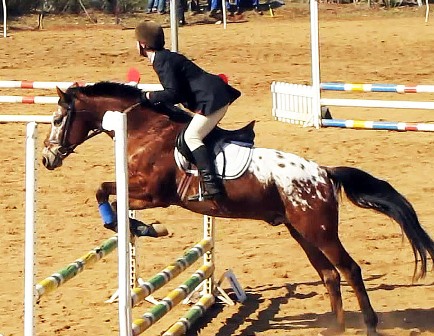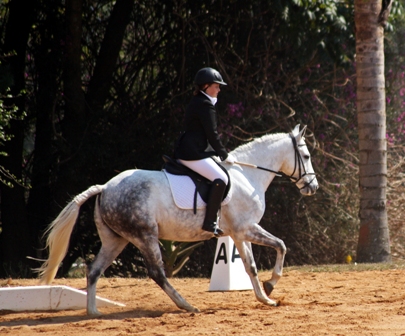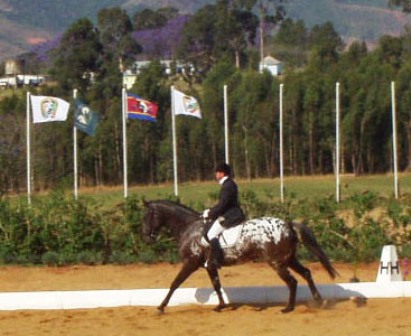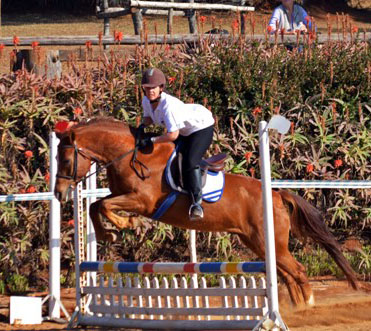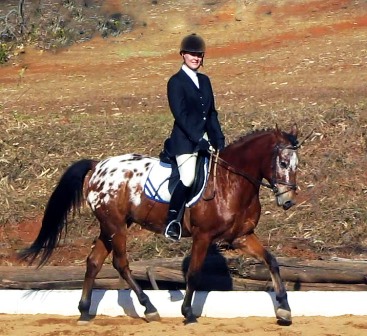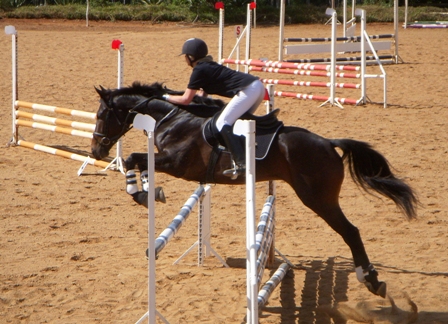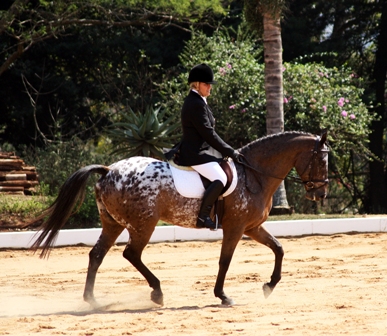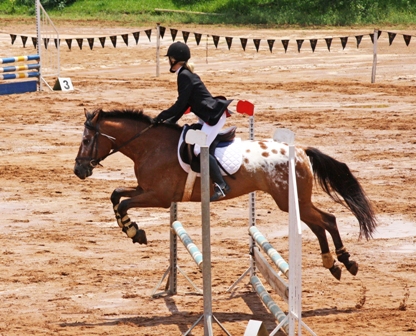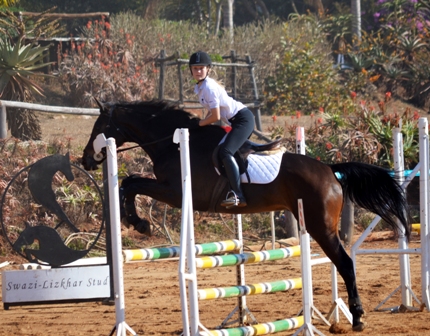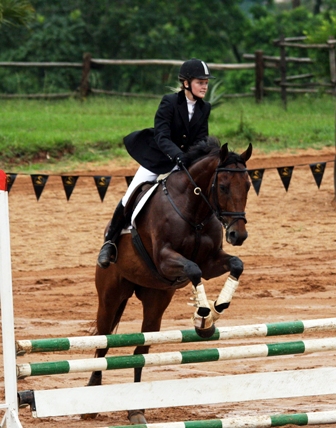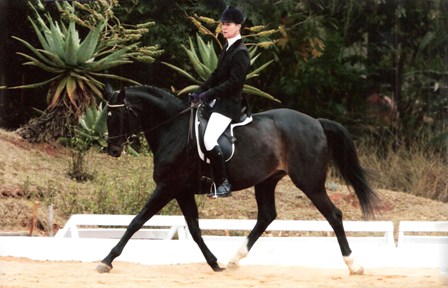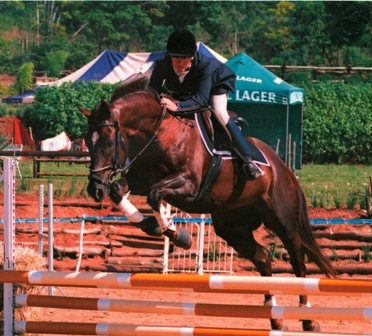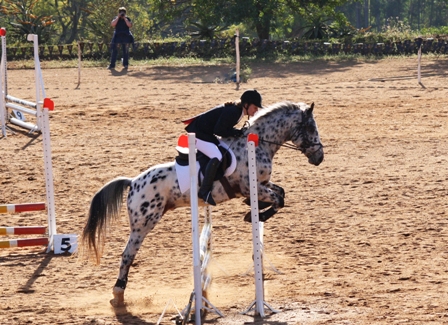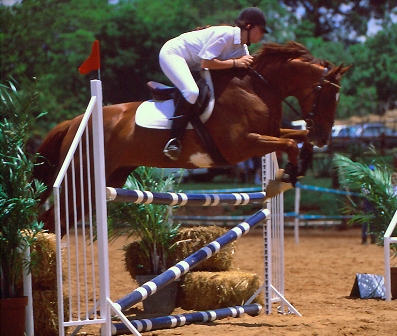 ---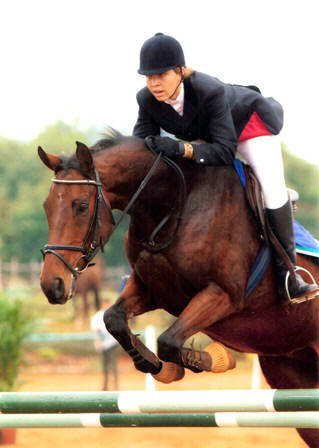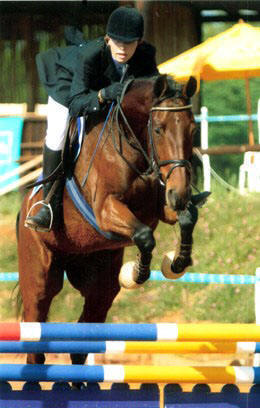 Rider accomplishments
We are fortunate enough to have the support of the FEI here in Swaziland for both dressage and show jumping. This enables us to have the opportunity to compete against other countries of a similar level riding our own horses and on equal terms. Their competitions provide a good basis to judge ourselves by and excellent learning experiences for us to grow from.
With Ann as our coach providing the essential high level of training between competitions and support during the events, the standard of riding in Swaziland and our results have been steadily advancing.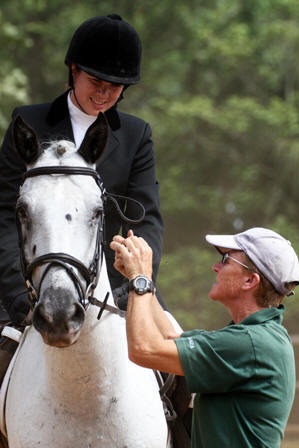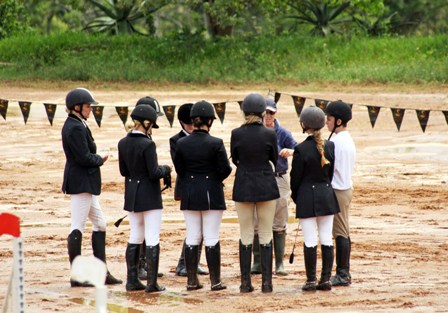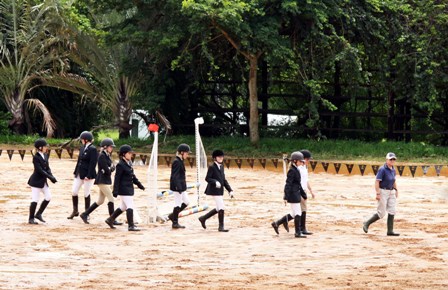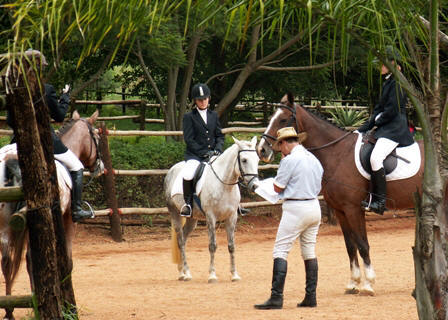 In both 2010 and 2011 the entire Swaziland team for the FEI World Dressage Challenge consisted of Nyanza riders. In 2010 Swaziland was placed second in this competition. In 2011 our riders won all their classes and Swaziland was placed first overall in our FEI Group, beating even Namibia and Botswana. Our children took the first five places in the Children's event and one of our adults had the highest overall score throughout all the countries competing.
In 2012, despite relentless pouring rain and limited entrants due to school and other commitments the Swaziland team still placed second overall, beaten only by Namibia. We had two horses in the Advanced Class and they were placed First and Second overall, with the first placed horse achieving the highest score achieved in this class in recent years.
In the last two FEI WDC competitions at the Horse Presentation the day before the show the judges made special mention of the condition of the horses and their presentation by their riders. This was of particular pride to us as we encourage our young riders to do their own preparation of their horse for the day.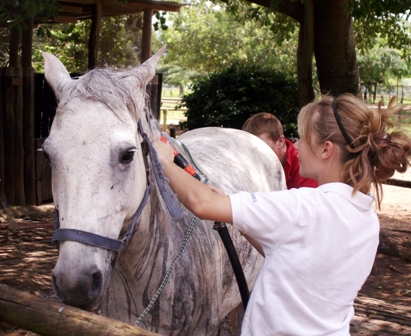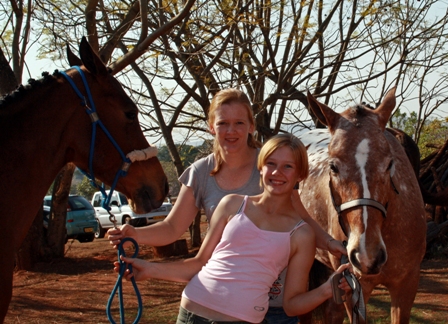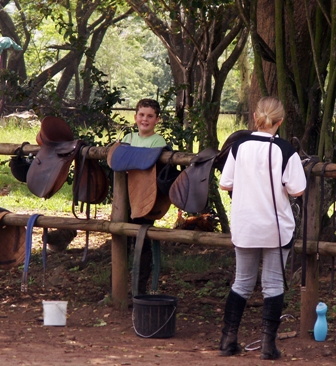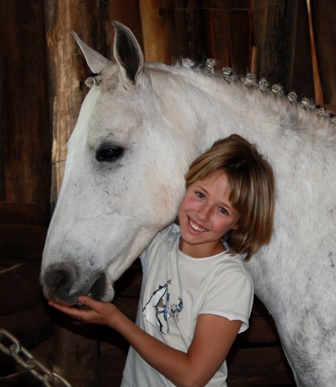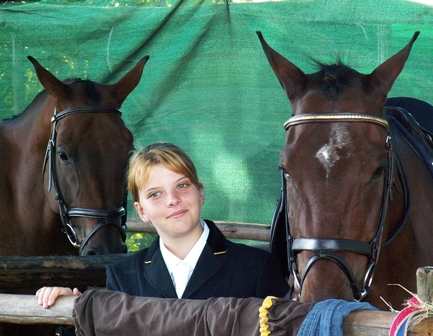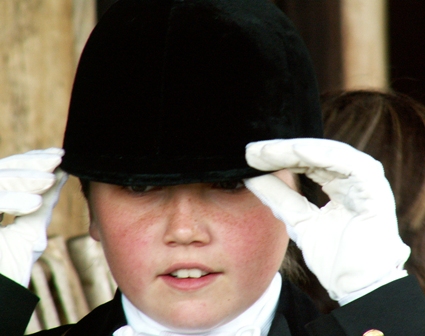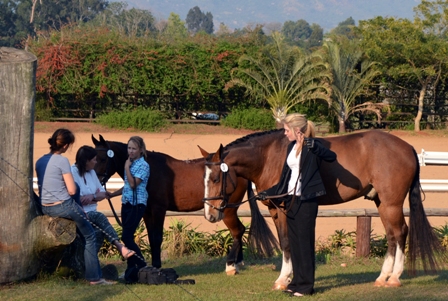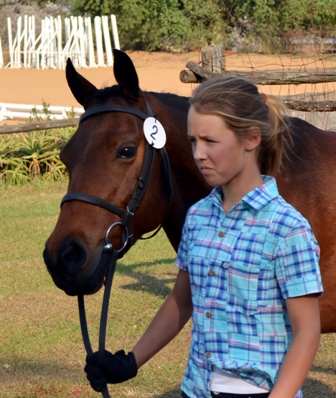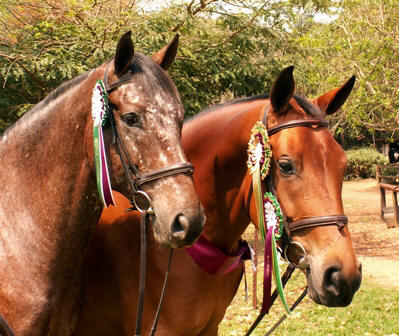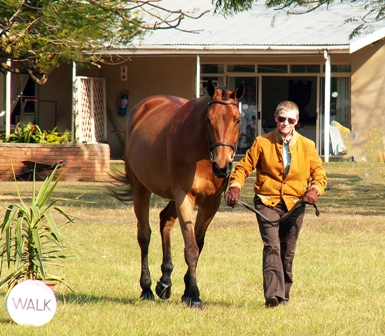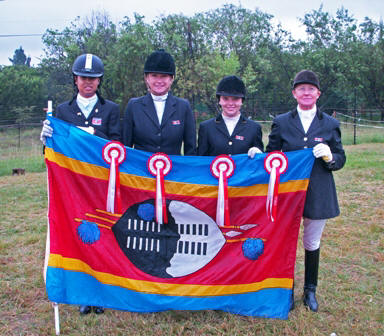 We have also had noticeable results in the FEI Africa Cup Dressage event. In 2010 the entire Swaziland team at the FEI Africa Cup held at Kyalami Equestrian Park consisted of Nyanza riders. They were placed second in the Team event and one of our riders was first overall with the highest score in the individual placings.
Our riders have also excelled in many other dressage and show jumping events both here and across the border, including the Mpumalanga/Swazi Lizkhar Super Series. A Nyanza horse and rider was awarded MP/SL Dressage Champion in both 2009 and 2010.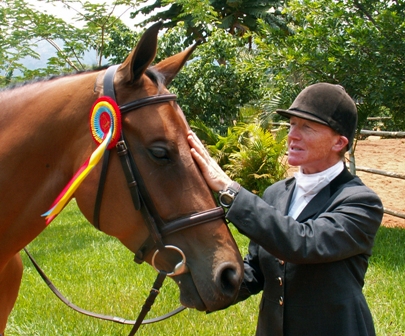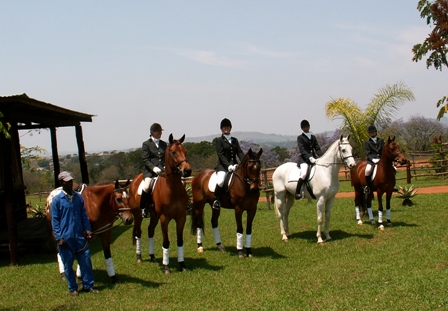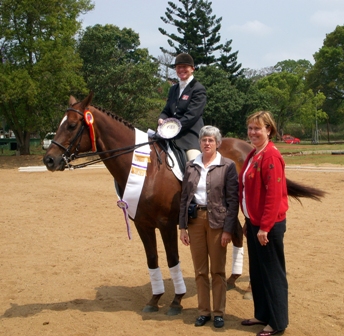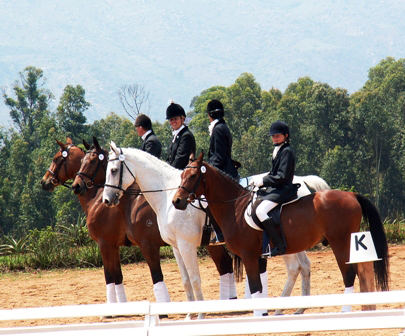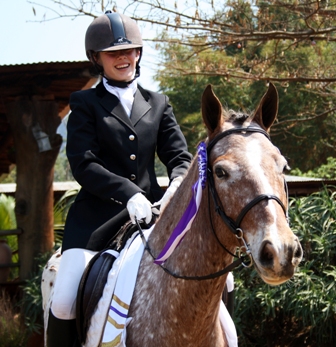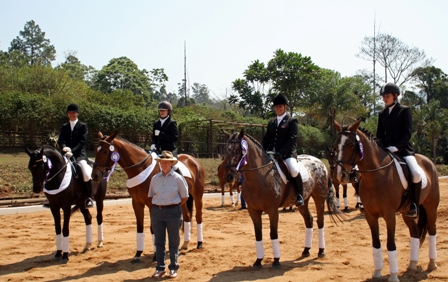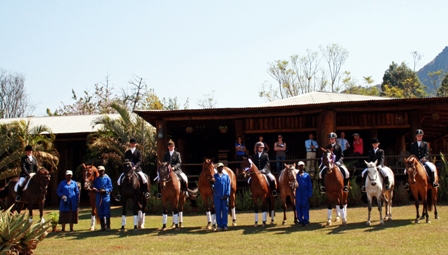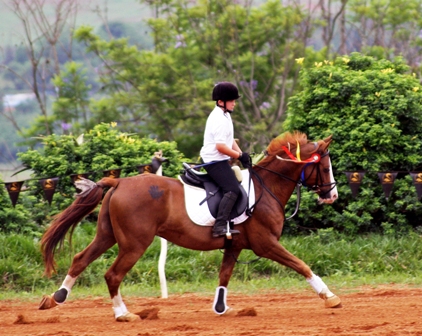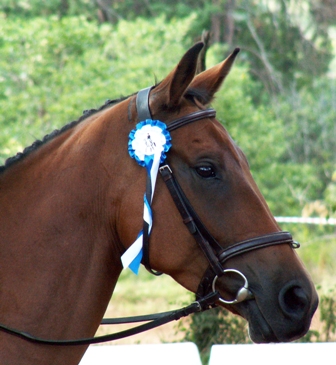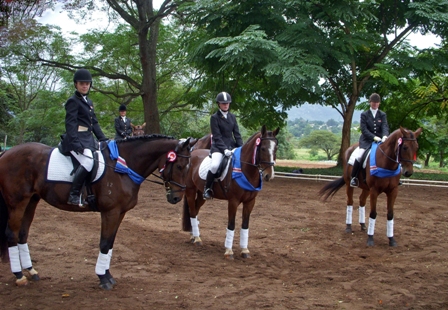 ---
Welcome to Nyanza Farm.htm / Why Stay at Nyanza.htm / Nyanza Guest Cottages.htm / Nyanza Family Lodge.htm / Around Nyanza Places to visit and things to do.htm / Nyanza and Swaziland General information.htm / Our farmyard animals and visiting children.htm / Our Dogs and Cats.htm / Latest Additions.htm / Nyanza Ethos and a few of our past rescue cases.htm / Nyanza and the Community.htm / Nyanza Jersey Dairy.htm / Our Riding School.htm / Meet our Horses.htm / Nyanza and Equestrian Competitions.htm / Our Stable Management and Liveries.htm / Contact Us.htm
---