Follow us on Facebook at Nyanza Guest Cottages, Riding Stables and Farm yard <![if !vml]>

<![endif]> or Nyanza Stables (for our horsey news only) <![if !vml]>

<![endif]>
---
NYANZA AND SWAZILAND GENERAL INFORMATION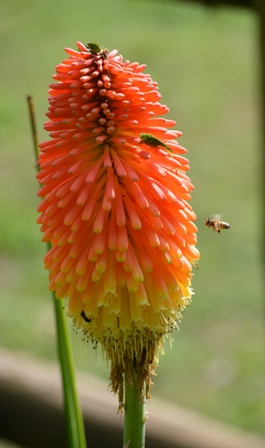 Nyanza Farm is situated in the Malkerns valley, in the Middleveld. The area has a relatively mild climate and is generally considered malaria free. Rainfall is mainly in the form of short storms in the summer. In summer the countryside is green and lush, and in the winter it is dry and dusty. Each season is powerful in its change and vivid beauty.
Our currency is the Emalangeni (E), which is linked to and equivalent to the South African Rand. SA paper money is accepted in Swaziland except for R200.00 notes. SA coins are not used here.
Please note we do not have a credit card facility at Nyanza. There are ATM machines at Matsapa, Ezulwini and all other towns.
Some visiting cell phones get reception here but others cannot. A Swaziland sim card is cheap and works in most phones, and you can buy Pay as You Go airtime at most shops.
There is a supermarket 5 minutes down the road in Malkerns and large shopping centres at Matsapa and Ezulwini, both about 10 minutes from us. We are 20 to 30 minutes away from our major towns of Manzini and Mbabane.
Malandela's Restaurant and House on Fire are a 5 minute drive from us and there are several other excellent restaurants within easy access.
Swaziland is ideally located as a stop-over for those travelling through Southern Africa, whether visiting Mpumalanga, Kwa-Zulu Natal, Mozambique or Botswana and Lesotho.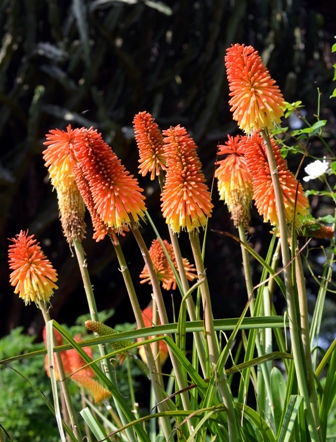 Nyanza is 10 minutes drive from Matsapa International Airport, where there is a car hire company.
We are approx. 2-3 hours from the boundary of the Kruger National Park and 2.5 hours from Nelspruit through Oshoek (Ngwenya) border post.
Gauteng is approximately 4 hours from us, Pietermaritzburg (through Sicunusa border post) 5 to 5.5 hours, Durban (through Lavumisa border post) 6 hrs and Maputo (through Goba border post) 2.5 hours.
Click the following link for a Map to Nyanza which will help you find us once you are in the country. There are numerous border posts through which you can enter Swaziland. Their hours of operation vary; please see below for more details on border hours. If you are driving a South African registered vehicle there will be a nominal road tax to pay coming through the border.
---
| | | |
| --- | --- | --- |
| Border Post | Border Hours | Approximate Travelling time from Nyanza |
| SA OR MZ /SWAZILAND NAME | | |
| Oshoek/Ngwenya | 07:00 - 24:00 | 45 minutes to 1 hour |
| Nerston/Sandlane | 08:00 - 18:00 | 40 minutes |
| Houdkop/Sicunusa | 08:00 - 18:00 | 30/40 minutes |
| Bothashoop/Gege | 08:00 - 16:00 | |
| Mahamba/Mahamba | 07:00 - 22:00 | 1 hour 20 minutes |
| Onverwacht/Salitje | 08:00 - 16:00 | |
| Golela/Lavumisa | 07:00 - 22:00 | 1 hour 45 minutes |
| Bordergate/Mananga | 07:00 - 18:00 | 1 hour 15 minutes |
| Jeppe's Reef/Matsamo | 07:00 - 20:00 | 1 hour 15 minutes |
| Josefdal/Bulembu | 08:00 - 16:00 | |
| Namaacha/Lomahasha | 07:00 - 20:00 | |
| Goba/Mhlumeni | Open 24 hrs | 1 hour 15 minutes |
---
Welcome to Nyanza Farm.htm / Why Stay at Nyanza.htm / Nyanza Guest Cottages.htm / Nyanza Family Lodge.htm / Around Nyanza Places to visit and things to do.htm / Nyanza and Swaziland General information.htm / Our farmyard animals and visiting children.htm / Our Dogs and Cats.htm / Latest Additions.htm / Nyanza Ethos and a few of our past rescue cases.htm / Nyanza and the Community.htm / Nyanza Jersey Dairy.htm / Our Riding School.htm / Meet our Horses.htm / Nyanza and Equestrian Competitions.htm / Our Stable Management and Liveries.htm / Contact Us.htm
---