Follow us on Facebook at Nyanza Guest Cottages, Riding Stables and Farm yard <![if !vml]>

<![endif]> or Nyanza Stables (for our horsey news only) <![if !vml]>

<![endif]>
---
BEAUTIFUL SWAZILAND: THE JEWEL OF AFRICA!
WELCOME TO NYANZA FARM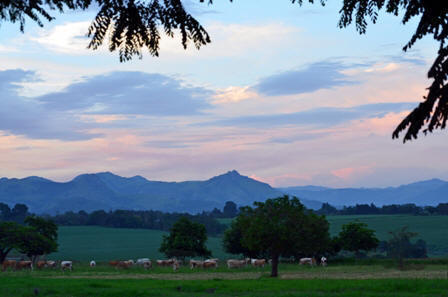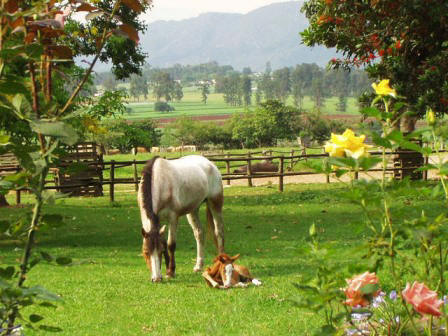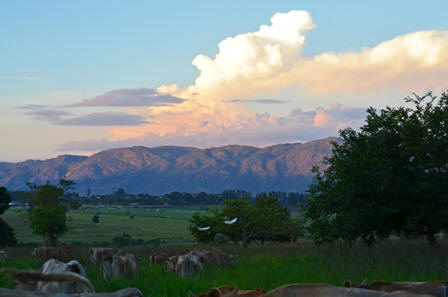 GUEST COTTAGES, FARMYARD, JERSEY DAIRY, RIDING SCHOOL AND HORSE TRAILS.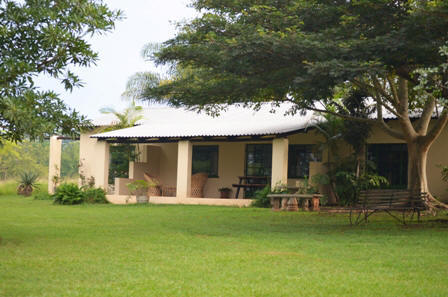 Thank you for visiting our website. We would like to introduce you to Nyanza and share with you a little about what we do here.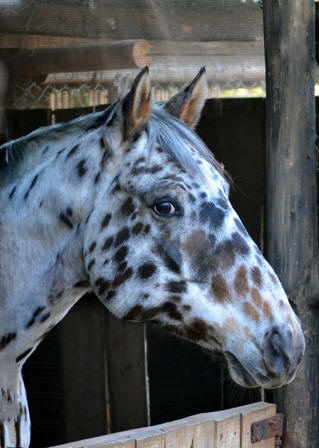 Nyanza Farm has been owned and run by our family for over 50 years. On it we have our guest cottages and family lodge, riding school and horse trails, a Jersey dairy herd and lots of farmyard animals and dogs and cats of all shapes and sizes. A lot of our animals are rescue animals and many of them have a story to tell.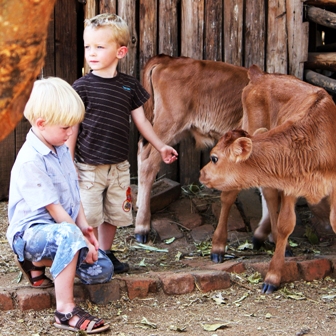 The farm is situated in the scenic Malkerns Valley, in the heart of the Kingdom of Swaziland. The valley is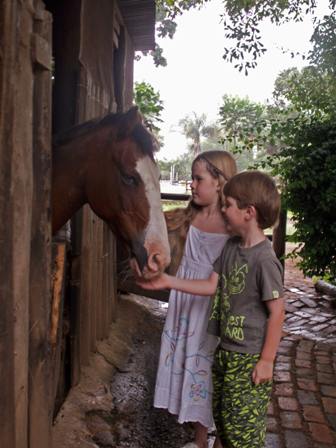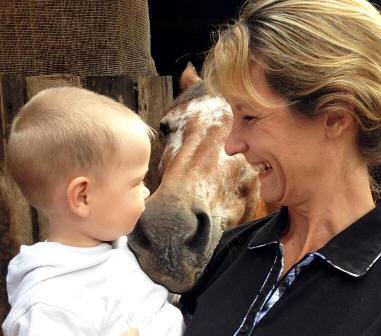 peaceful and beautiful. Swaziland has an enchanting mixture of beautiful scenery and culture and tradition. The local people are warm, friendly and helpful to visitors.
Our farmyard atmosphere is unbeatable. We love all our animals and they love us - they are our friends.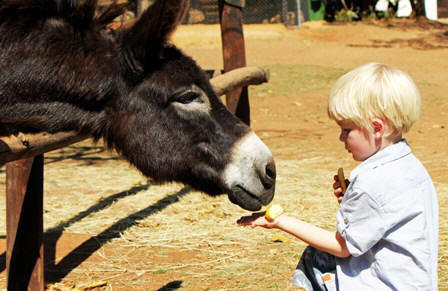 Our valley has many moods, all of them beautiful. In summer the countryside is green and lush, and in winter dry and dusty. Each season has its own unique beauty and our stars are clear and sharp.
We warmly invite you to join us for a few days or even a few weeks. We are so privileged to live in one of the jewels in the crown that is Africa and would like to share it with you. Stroll down the farm lanes and look out across the open fields towards the mountain ranges which surround us, watch the birds settling in for the night against a red and gold sky and listen to the night calls of the farm animals and birds as they are fed and put to bed...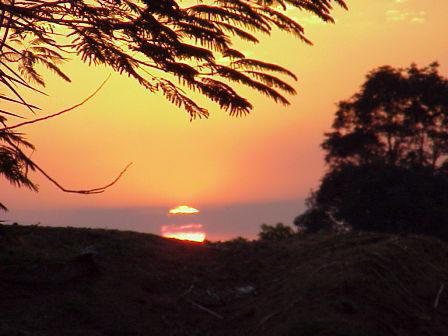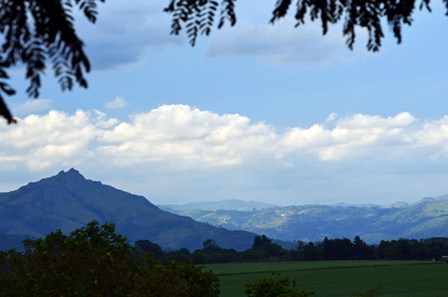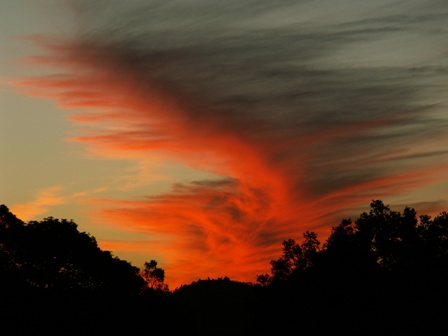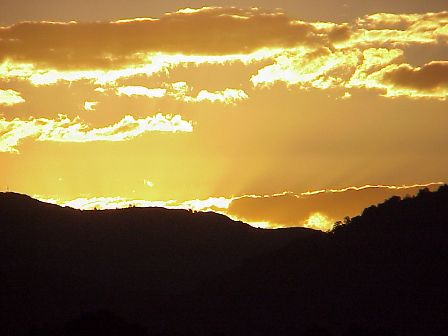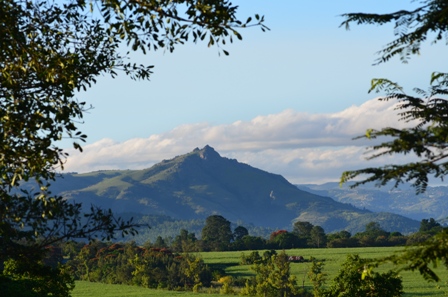 Here at Nyanza we have a special magic all of our own. If you are animal lovers or enjoy open spaces, fresh air, bright stars and beautiful countryside then this will be a special haven for you and your family. We would like to share some of what we feel so fortunate to have around us and to ensure you have the holiday of a lifetime.
Beware though - once you have tasted of this paradise you may not want to leave... but then you can always come back again to friends newly made.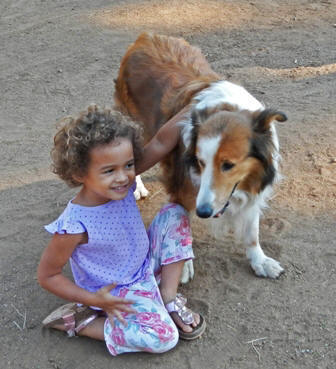 ---
Welcome to Nyanza Farm.htm / Why Stay at Nyanza.htm / Nyanza Guest Cottages.htm / Nyanza Family Lodge.htm / Around Nyanza Places to visit and things to do.htm / Nyanza and Swaziland General information.htm / Our farmyard animals and visiting children.htm / Our Dogs and Cats.htm / Latest Additions.htm / Nyanza Ethos and a few of our past rescue cases.htm / Nyanza and the Community.htm / Nyanza Jersey Dairy.htm / Our Riding School.htm / Meet our Horses.htm / Nyanza and Equestrian Competitions.htm / Our Stable Management and Liveries.htm / Contact Us.htm
Follow us on Facebook at Nyanza Guest Cottages, Riding Stables and Farm yard <![if !vml]>

<![endif]> or Nyanza Stables (for horsey news only) <![if !vml]>

<![endif]>
---
Thank you for visiting our site. You are visitor number:
We hope you enjoy the visit!
---